Urban Food Fortnight With The Urban Chefs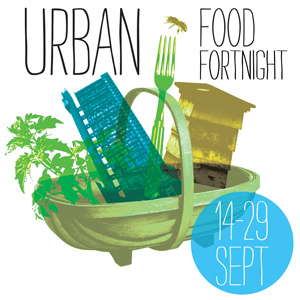 When: 14th-29th September, 2013
Where: Across London
This September, London will feast on the fabulous local produce being grown, produced and cooked on its doorstep, with the capital city's second Urban Food Fortnight.
Ethical Eats is teaming up with Capital Growth to bring together London's enterprising food growers, producers and sustainable chefs to serve up super-fresh and super-local produce, whilst supporting community food growing spaces. We've been working throughout 2012 and 2013 to connect growers with local buyers to establish trading relationships.
The fortnight is a collaboration between restaurant network Ethical Eats; Capital Growth – the campaign to support thousands of food-growing spaces in London; and Capital Bee, which promotes community beekeeping in London, to highlight the importance of buying and eating local food, urban growing and planting forage for bees.
During the two weeks, restaurants, cafés, bars and pubs across the city will showcase dishes and drinks made with ultra-local fruit, veg and herbs from urban farms, and from London honey cultivated in community beehives.